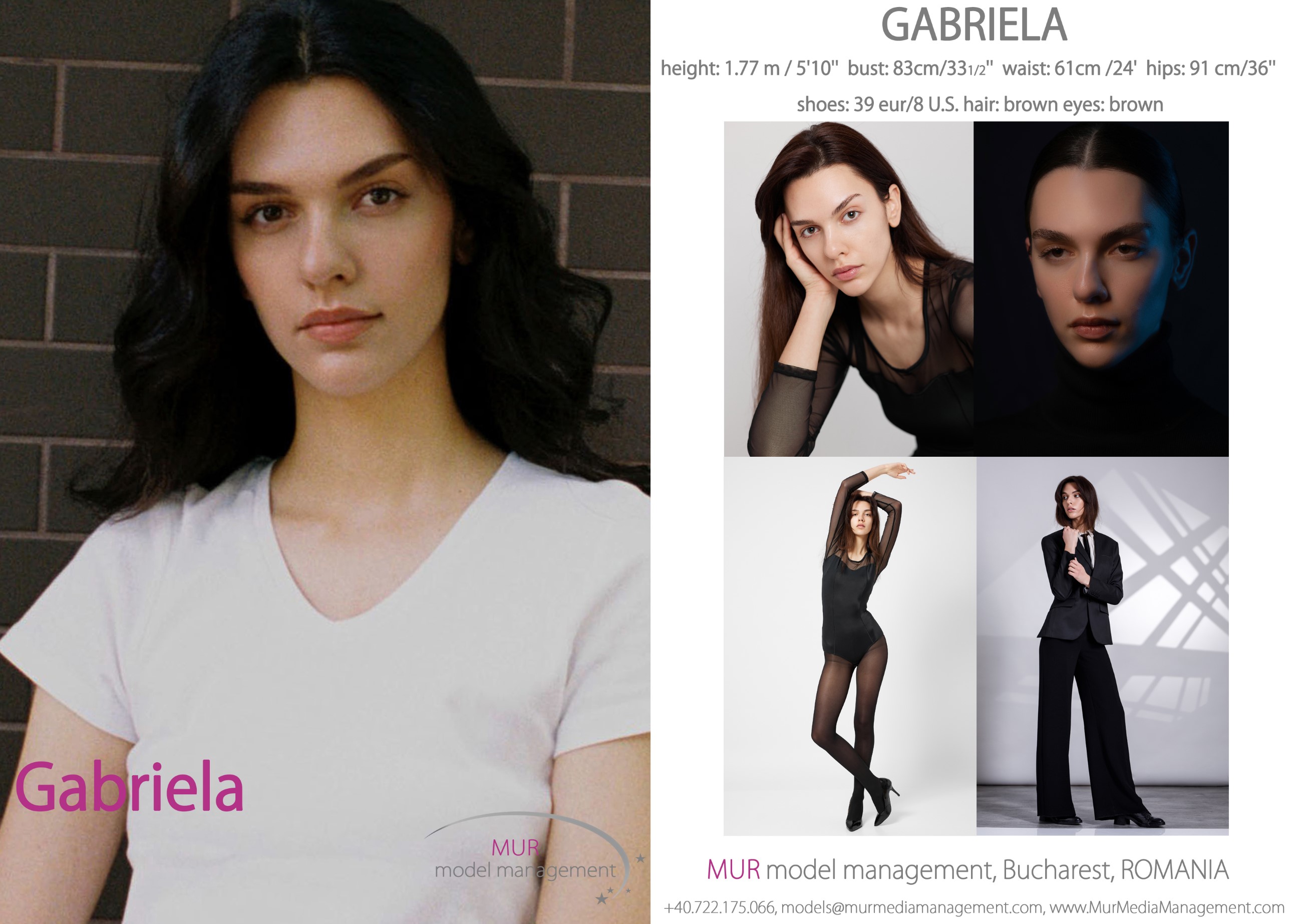 I think the team is playing a huge role in building-up models career. I've learned a lot from people I worked with.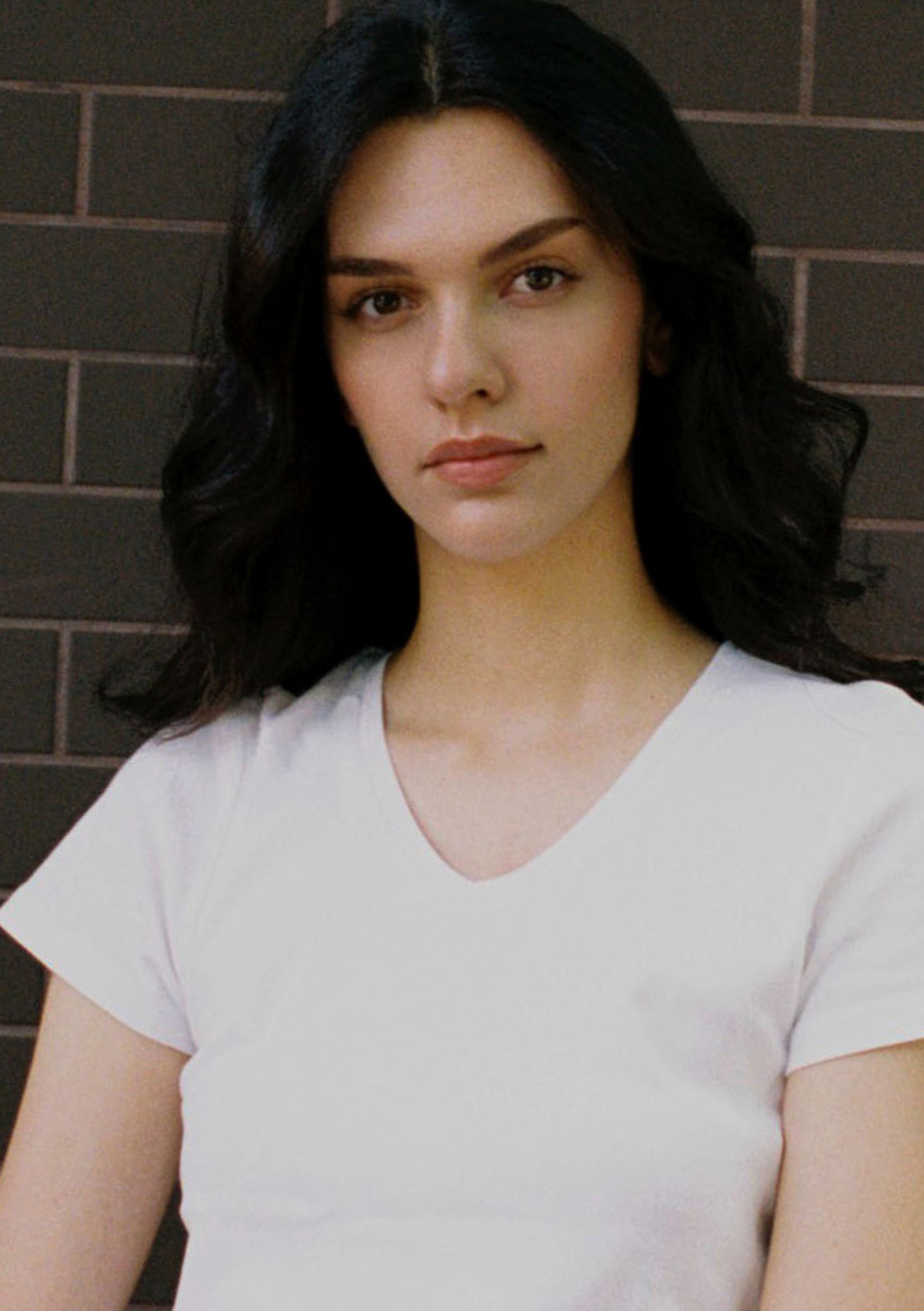 I think the team is playing a huge role in building-up models career. I've learned a lot from people I worked with.
Hello, my name is Gabriela and I'm from Bucharest, Romania. I study Hydrology and Meteorology at the University of Bucharest. Stay cool, because the modeling weather is so hot!
Modeling and aviation are my passion. Since I was a kid people were telling me that I should become a model.
My first test shooting was great! It was quite challenging for me since I used to be a little bit shy when meeting new people. I think the team is playing a huge role in building-up models career. I've learned a lot from people I worked with. The first personal achievement was gaining some self-confidence and this makes me look fierce on set-up and runaways.
There are lots of opportunities for professional models. I think the most important of all is traveling all over the world, working with talented and creative people, shooting in all these exclusive places with usually no free access for tourists or even locals.
There was a funny/sad/funny again moment when I was just about to sign my contract with MUR models. I was already booked by a friend to do a hair shooting with the new Wella trends. They told me that they might color my hair and I told this to the agency. They told me it's all good as long as as they will bring me back to my natural color. So I signed the contract and the next day I went for the hair job. Well, they colored my hair in orange. I thought there will be no issue to color it back in my natural color. Well, it was an issue. Singe the orange loved my hair and didn't want to go for any reason. They tried lots of combinations but no… Nothing worked. So here I am, a new face of MUR models with such an orange hair. It didn't last much. We decided to cut it… J
My favorite international top model is Barbara Palvin. She is very beautiful and I love to see her being so humble in all of her interviews or TV appearances. Succeeding in this industry without the standard measures for a top model says lots about her personality. So I admire her a lot.
I love fashion since I'm a professional model but when it comes about my personal clothing style I'm more of a tomboy. I like over-sized clothes and I always mix and match for a loose result.
I use social media to communicate faster with people around the world. I also follow professionals in the fashion industry and I get inspired by their work.
My favorite superhero is Harry Potter, I have always been fascinated by him.
I am a big fan so I would definitely like to have the ability to bring some magic to this world.
Model's Style Description:
Dating: Talking as we walked.
Love: Action not words.
Sports: Tennis.
Your way to attract someone´s attention: Being just me, relaxed, natural or coloring my hair orange… J
Your way to have fun: Traveling with my family.
The places you usually go: Coffee shops.
Your way to enjoy the best of life: Trying to spend as much time as possible with my beloved ones.
The craziest (nastiest?) thing you've ever done in a summer time season: Sorry but this is way too crazy to make it public. J
Fav body part and why: Legs, legs, legs.
Favorite singer: I listen to any music that gives me a good vibes.
Fav food: French fries with eggs and grated cheese.
Your guilty pleasure: Same as the above.
If you weren´t a model you´d be: An aviator.