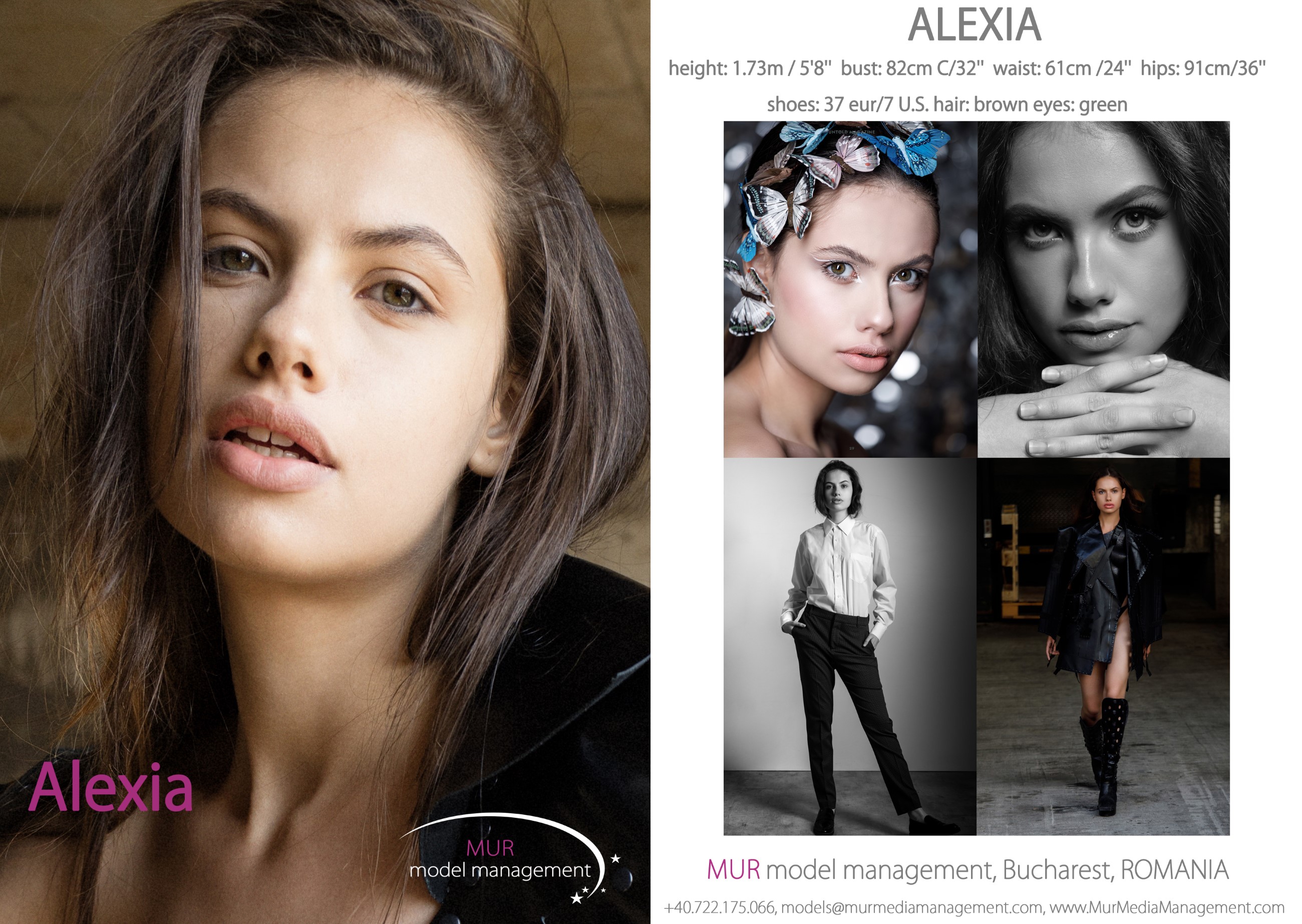 Modeling made me feel beautiful and boosted my level of self-confidence!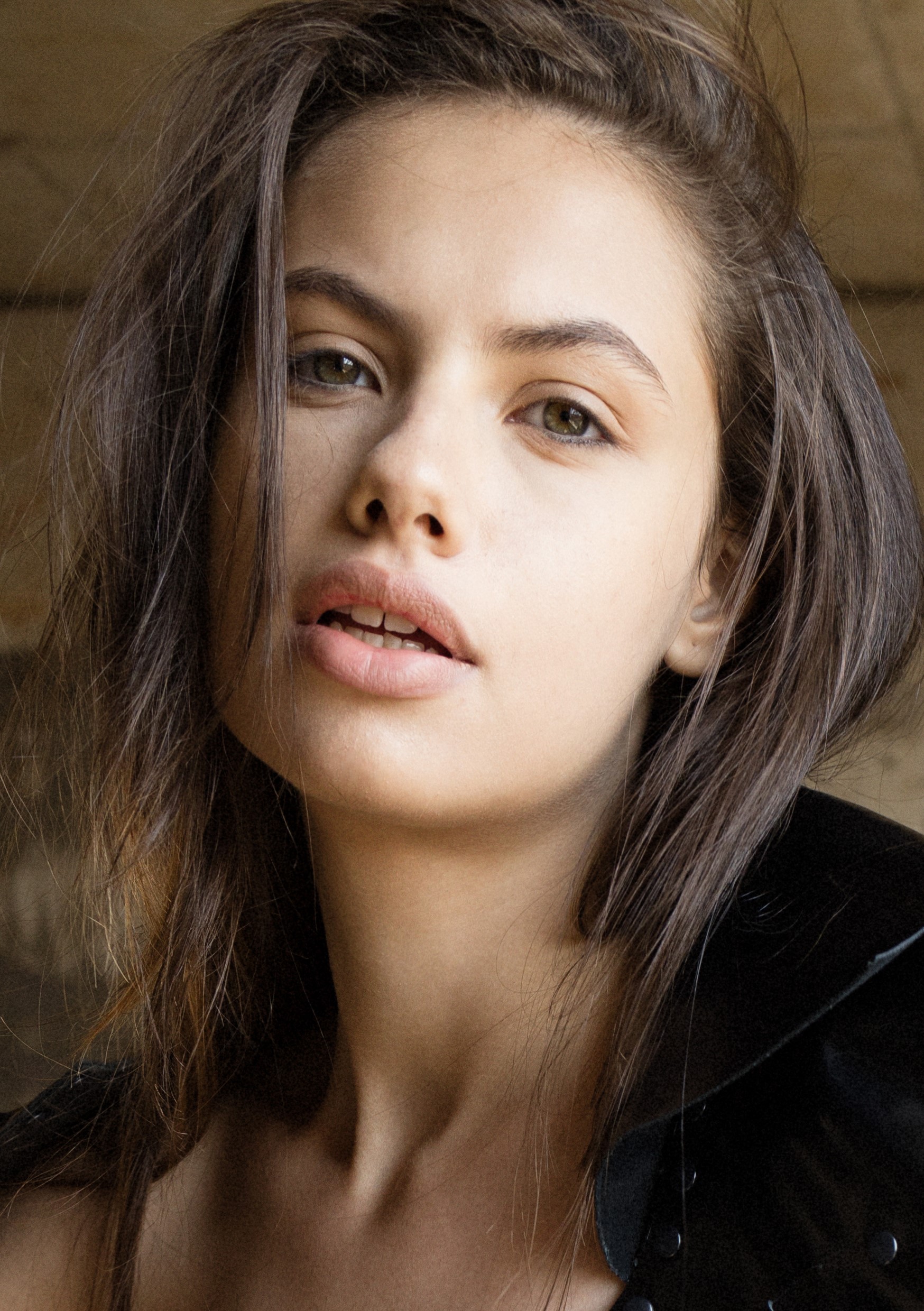 Modeling made me feel beautiful and boosted my level of self-confidence!
Hello, I am Alexia and I live in Bucharest, Romania. I consider myself a friendly, funny and ambitious person. I love to dance, hanging out with my friends and taking many photos. Posing gives me more confidence and relaxes me.
Since childhood friends and family told me that I might have the perfect qualities for becoming a model and honestly, I was kind of interested in modeling, because I've always imagined myself into the spot light, being watched and appreciated by people. So, these being said, when I became a teen, I tried get involved into the modeling industry. I applied twice to become a model with local agencies but they never got back to me. It made me feel disappointed, but deep inside my heart there was still hope that someone someday will see me and ask that question… you know… "Hey, do you want to become a model?"
Meanwhile I was attending different make-up demos for different make-up artists who were producing content for their social media accounts. And one day, it happened! I've got THE MESSAGE from the MUR scout, inviting me to an interview at the MUR office.
You can imagine that I immediately answered with a big "YES". Then she scheduled a meeting with Valentina Ionescu (the mother of MUR) and my parents. It seems that I made a good impression because here we are: you are reading my story on my MUR models profile.
I'm happy, because modeling made me feel beautiful and boosted my level of self-confidence. Furthermore, another great achievement are the people I've met in this industry.
Usually, a day before a shooting, I'm searching for some posing ideas depending on the project we do.
I really enjoy catwalking, because everything is happening in that specific moment. There is no retouch available. In addition, catwalks give me some sort of emotion, which keeps me focused and helps me shine during the show. My first job was a show so maybe that's why catwalks are so special to me.
I had the opportunity to walk for so many talented people that I genuinely admire: Bianca Popp, Sandra Chira, Alexandru Floarea, Valentina Zeed.
One of my favorite female model is Adriana Lima.
If I'd have a super power, I'd like to fly and get to a certain destination as fast as possible. I'm not into superheroes, but Wonder Woman looks gorgeous :)
Model's Style Description:
Dating:  I like to keep it simple and private, so I do not mind about the location if the boy creates the perfect atmosphere.
Sports: I'm an active and competitive person
Your way to attract someone´s attention: Usually, people pay attention to me, for example, when I enter in a room I know that everybody's watching me, analyzing my body, face and attitude, so I just need to be me
Your way to have fun: My friends consider me one of the funniest person they've ever met, so I guess that when I'm with them I'm just having fun, usually being the one who produces a lot of fun.
The places you usually go: I would say it is complicated to understand my decisions regarding the places I want to see. Sometimes I prefer quiet coffee shops and other times you would probably see me in one of the most crowded shopping centers or restaurants in town.
Your way to enjoy the best of life: I love hanging out, talking, thanking to God for everything I have, saying someone how much I love him/her, that simple
The craziest (nastiest?) thing you've ever done in a summer time season: Probably one of the craziest things I've done during summer season was going to the beach with my friends, staying up all night long, knowing that I should have stayed at home, because I had to prepare for some extra classes.
Fav body part and why: You would not probably expect this kind of answer, but my heart is my fav body part, because it is responsible for everything.
Favorite singer: I like pop music, but I can listen to almost every genre of music, excepting hard rock. I also discovered that I am a fan of Latino music and I like Maluma, J Balvin, Pitbull and JLo.
Fav food: Everything from what my mom cooks :) she's a very good chef and I enjoy eating almost everything, so we are the perfect team :)
Your guilty pleasure: PRETZELS
If you weren´t a model you´d be: If I weren't a model, I guess I'd be an actress